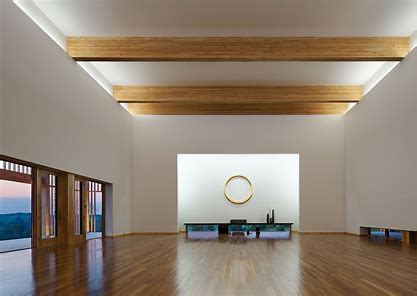 Body of Light Deposit
August 1 - 5, 2019 4-night retreat at Won Dharma Center in Claverack, NY
Now that retreat is just a couple of weeks away, we're past the DEPOSIT moment. Select your room choice and, if you can't pay in full, reach out to Aaron with payment options.
In this 4-day retreat you will directly experience the energies of your own chakras. Through meditation, yoga, study, ceremony, solo time and community time you will make important discoveries about who you are, what you are here to do in this lifetime, and how to remove obstacles to your sincere goals.
You have such a way of delivering this material. You are real and down to earth and you made learning something I always thought of as "out there" relatable to my own life experiences. Like science or math, or anything, it's not "out there" once you understand it, and I'm interested because of who you are and how you teach.

- Noelle Melody
REFUND POLICY: Full refund available until July 15, 2019. After that I will ask that you help me fill the spot or transfer your funds toward another retreat, workshop or coaching work with Aaron.
For more info and more testimonials go here: https://www.forevermarvel.com/blog/bodyoflight2019
sold out
ITINERARY
THURSDAY 8/1
3:30-5:30pm Arrive, settle in
5:30pm Dinner
6-8:30pm Intro + Logistics + Opening Circle
FRIDAY 8/2
7am Chakra 1 Meditation
7:30am Breakfast
9:30am Chakra 1 Workshop (study, grounding vinyasa yoga + yin)
12pm Lunch & Free afternoon
3pm Chakra 2 Workshop (study, fluid vinyasa + dance + qi gong)
5:30pm Dinner
7pm Community Time
8pm Chakra 2 Meditation
SATURDAY 8/3
7am Chakra 3 Meditation
7:30am Breakfast
9:30am Chakra 3 Workshop (study, vigorous vinyasa/core work)
12pm Lunch & Free afternoon
3pm Chakra 4 Workshop (study, heart-opening vinyasa)
5:30pm Dinner
7pm Community Time
8pm Chakra 4 Meditation
SUNDAY 8/4
7am Chakra 5 Meditation
7:30am Breakfast
9:30am Chakra 5 Workshop (study, chanting, vinyasa with mantra)
12pm Lunch & Free afternoon
3pm Chakra 6 Workshop (study, vinyasa with visualization + yin)
5:30pm Dinner
7pm Community Time
8pm Chakra 6 Meditation
MONDAY 8/5
7am Chakra 7 Meditation
7:30am Breakfast
8:30 am Chakra 7 Workshop (study, vinyasa and meditation)
10am Meditation + Closing Circle
12-2pm Lunch + Packing Out